JOB PICTURES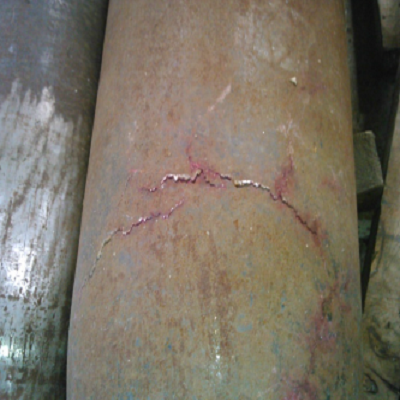 None

ANALYSIS

Problem
Cracks on surface of Mandrel

Problem Due To
High Temp. 1000 deg

Procedure

1.Grind the surface area of mandrel To remove fatigued metal

2.find the depth and directions of cracks and observed

3.SMAW

4.Atmospheric cooling

(Lotherme 514 is an outstanding electrode for welding Ni-Cr-Mo-W-Co alloys and for surfacing application with strength and heat & oxidation resistance up to 1000°C.)

Further Reading on Case Studies

", "search_title": "Steel Case Study", "search_description": "